Emma Quadlander-Goff
ALC, LCC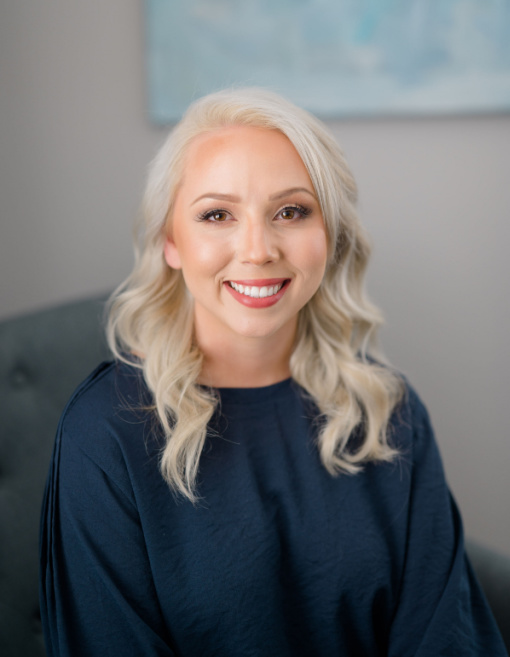 Emma Quadlander-Goff, ALC, LCC
Together, we can dive deep.
"I believe that together, we can dive deep into the intricacies of what makes you who you are so that we can better understand what you need to thrive in your life. Through a collaborative approach, we can work on uncovering the root of your problem in order to find resolution and peace. By discussing past experiences and how they relate to the present, we will be able to process life's big transitions.
In our first sessions together, we will focus on establishing trust and authenticity. I hope to create a safe, warm, and welcoming environment in which you are the expert on your life. I enjoy working with motivated clients that want change in their lives."
Emma is a Nationally Certified Counselor. She is currently working on her Ph.D. in Counselor Education & Supervision at Auburn University. She received her Master's in Counseling & Psychology from Troy University in 2019 and her Bachelor's in Psychology from Southwestern University in 2017. Emma has extensive clinical experience with young adults and teenagers. She is passionate about working with bereaved individuals, those who have experienced trauma, and those encountering major life transitions. She offers family therapy on a case by case basis. Emma enjoys reading fiction, attending cycling classes, and hiking with her two dogs.
Emma focuses her practice on adults and teens struggling with:
Life transitions

Grief

Trauma

ADHD

Family Therapy

Relationships