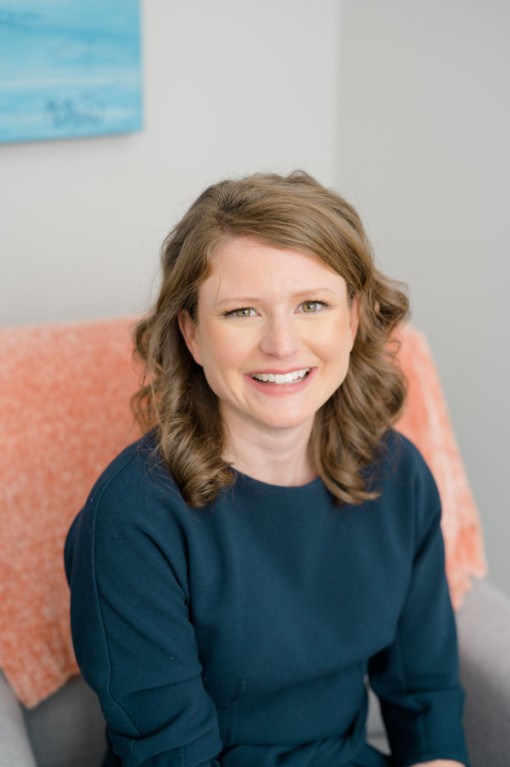 My goal is to help women connect.
Often life's stressors lead to a sense of disconnection and isolation, whether you've faced trauma, loss, unexpected changes, or the constant demands of daily life that women carry. I offer a warm and open environment to reduce isolation and to allow space for self-reflection. This space can help you identify adaptive skills for coping with the present concerns that bring you to therapy, while also deepening your understanding of yourself, your families and relationships, and your experiences in a way that leads to lasting growth.
  I am passionate about motherhood.
I understand that the joy of parenting exists alongside a range of emotions that are worthy of attention and understanding. Together, we can work to process challenges, understand related emotions, gain insight into our patterns and relationships, and create meaningful change.
  I understand the pressures college women face.
I especially enjoy working with students, and through my work in college counseling, I understand the pressures that college women face. It is important to know that you are not alone, healing is possible, and therapy can provide space for both help and healing.
Carolyn earned her Bachelor's degree in English from Samford University and completed her Master of Science in Social Work from Columbia University. She has experience working with students, adults, and children through college counseling, hospital, and community mental health settings. 
Carolyn's approach to counseling is relational and integrative, and she especially draws from systemic, psychodynamic, and emotion-focused techniques. Carolyn has made Auburn home with her husband and daughter. She loves long walks, traveling, reading, and quality time with family and friends.
Carolyn focuses her practice on young adults and adults struggling with:
Relationship and family concerns

Grief and loss

Major life transitions

Adjustment to parenting

Anxiety

Sexual assault and related trauma