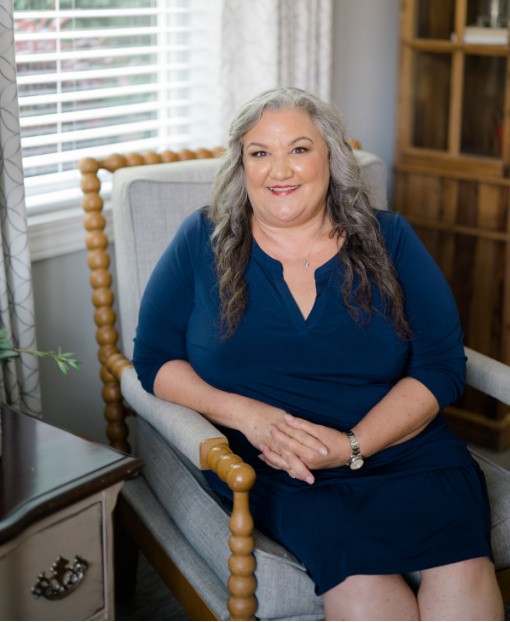 I want you to find freedom.
There are many things in life that keep us tethered in bondage. Sometimes it's depression, anxiety, or stress. Other times the fight is with grief, addiction, or codependency. When life is challenging, it is important not to feel alone. I am honored to meet with you and hold space for your story. When we meet, you are safe to be honest and vulnerable.
  You are not alone.
When you are facing the most difficult seasons of your life, you deserve to feel heard and supported. You may feel as though you are the only one experiencing difficulty — that you are the only one who is stuck or suffering. Do not be deceived. You are not alone, and you deserve to feel heard and supported.
Shelby returned to the Auburn/Opelika area in 2001 to pursue a new career in the helping field. She finished her Bachelor's of Social Work and then went on to complete a Master's degree in Social work at Florida State University. Before working in mental health, Shelby spent 15 years supporting those with chronic illness and terminal diagnoses.
Shelby thrives on the hectic life of parenting. In her spare time she enjoys reading, Auburn Football, and planning trips to the beach.
Shelby focuses her practice on adult individuals struggling with:
Anxiety
Depression
Chronic Illness
Grief
Difficult Life Transitions
Stress