I believe in using a holistic approach to treatment – meaning focusing on the mind, body and soul and understanding the relationship between them.  All of these elements are connected. Together we will explore how the challenges you are facing are impacting each of these areas in your life. We will work to develop coping and resiliency that has a lasting impact.  
I am committed to creating a space that is safe and judgement free. I will challenge you but you will be supported and encouraged as you do the work to find your best self.
Teri is a Licensed Master Social Worker.  She earned a Bachelor's degree in Social Work from Auburn University and a Master's degree in Social Work from Troy University.  Teri has spent much of her career practicing in healthcare settings, specializing in care coordination and management of chronic illnesses.  In her spare time, Teri loves watching Auburn Football, going hiking, and having family movie nights with her husband and children.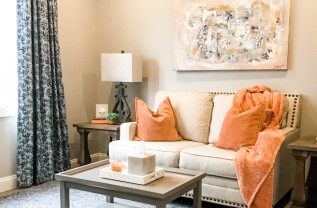 Teri focuses her practice on adult individuals struggling with:
Stress
Depression
Anxiety
Difficult life transitions
Grief
Chronic illness