I am focused on you.
When we are struggling within ourselves the rest of our experience can be challenging. I enjoy working with individuals using a person-centered approach. That means that you and your experiences are my focus and priority. When we meet, I want to spend time getting to know you and build trust between us so that you feel safe to be honest and vulnerable.
  You belong here.
I am passionate about working with individuals who struggle to feel a sense of belonging and acceptance. I realize that for many people it can feel unsafe to be yourself. You're often left feeling vulnerable, uncomfortable, afraid, and disconnected. Know that when we are together, you are free to be authentic. If you struggle to even know what is an authentic you, let's talk!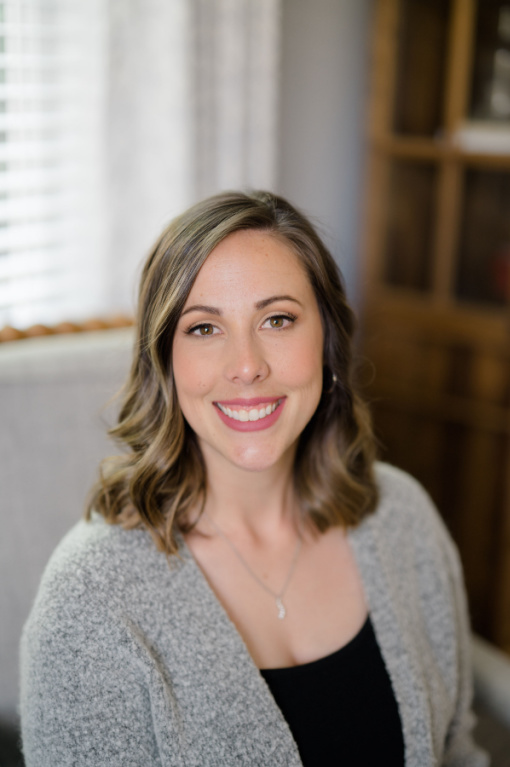 Courtney earned her undergraduate degree from the University of Central Missouri. She earned her Master of Arts in Counseling from the University of Missouri – Kansas City. She is certified in EMDR and is passionate about this modality in her work with clients. This is the leading therapeutic intervention for trauma recovery, including chronic, complex trauma. EMDR is also highly effective with anxiety, depression, and self-esteem related concerns.
Courtney recently relocated to Alabama from Missouri with her husband and two children, She is enjoying getting to know the East Alabama area. As a self-proclaimed "foodie" she has a long list of Southern food and local restaurants on her list to sample. In her spare time, she enjoys spending time with her family, playing volleyball, and reading.
Courtney focuses her practice on young adults and adults struggling with:
Self confidence
Life transition
Anxiety and depression
Developing and maintaining healthy relationships